Sparkling Hills Autumn Reflections 2018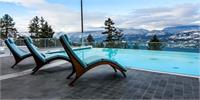 Join Geha Gonthier for 4 blissful days of renewal and rejuvenation at Sparkling Hill Resort in Kelowna, BC! This retreat focuses on integrating body, mind and spirit through yoga, meditation and relaxation.
October 18 – 21 2018.
SEE DETAILS
---
Heart Sangha
In the spirit of our efforts to help cultivate more mind-body-soul alignment for everyone we serve, and for ourselves as the WOW Team, we now offer a humble Heart Sangha once a month. During these increasingly challenging times economically, socially and globally, we are pleased to offer sanctuary in this way as well – by sharing peacefully in meditation.
SEE DETAILS
---
HeartMath is a registered trademark of Quantum Intech, Inc. For all HeartMath trademarks go to  http://www.heartmath.com/trademarks/ 
---
We look forward to offering even more future workshops! Please stay tuned and please let us know if you have any suggestions for workshops that you would like to see hosted by Wellness on Whyte. Thank you!