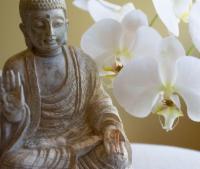 After almost 6 years of service, we understand more than ever the importance of client based care and nurturing a conscious culture within our company. With our foundation rooted in Chinese Medicine, we know that each client's illness, disease, or imbalance will present differently and therefore will need to be treated differently. This is why we cater treatment plans to each individual who steps through our door.
With the help of cutting edge technology, countless hours of practice and personal discovery, we know that we are merely guides and sources of information to our clients. We wish for each client to be very involved in the process of their healing so that they are able to BE their own Healer.
Any piece of information we are able to offer our clients comes from personal experience, research into our fields and our selves. We understand the importance of health and whole body living so we are constantly on the look out for new techniques and information to help us all live with more ease and less dis-ease.
As a team, we gather for meetings and regular training sessions. Recently, we've been delving into our mistakes and flaws. We are embracing our messy human ways. We are learning and growing every day and we truly believe this is what allows us to offer support to those who walk through our door. We strive to be conscious in the actions we take and with the people we come into contact with. Being a conscious company has allowed us to remain engaged with life and to be a true co-creator with it.
Our 2018 mission: support our clients, fellow team members and ourselves in healing on all levels through conscious living.