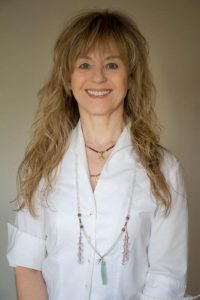 2017 marked the 5 year anniversary for Wellness on Whyte. Looking back I am very grateful for all our opportunities, and all our lessons.
As we continue to grow, I feel privileged to be working hand in hand with many other conscious businesses.
Together with them we created beautiful, touching, and playful events for the community:
Our community acupuncture event 'I am enough' last May was a lovely opportunity to explore deep-seated belief systems around worthiness. Different speakers made a lasting impact with their perspective on this sensitive topic.
At the yearly Bloom Festival I spoke about "Bending Reality", and invited the audience to view their life and 'bend their reality' through the lens of Oriental Medicine. I want to extend my heartfelt thanks to all my colleagues and musicians, who created a magical space for the ensuing community acupuncture.
We had two wellness retreats at Sparkling Hill in Vernon. This retreat is a great opportunity to recharge! In addition to the daily yoga sessions, participants also learn easy qi gong exercises for daily practice, truly supporting your continuous wellbeing. If you are interested, be sure to sign up soon, as this retreat usually sells out quickly!
MH Vicars hosted two Shiatsu workshops for me. Those of you that know me, know my passion for this modality, and I am very happy to be able to introduce it to both the general public, yoga students, and massage therapists.
This last year we included a new offering in our services, one that I am very excited about: Heart Math. Learning about and practicing Heart Intelligence has been a profound experience for staff and clients alike. Scientifically proven, our weekly Heart Sangha is a wonderful tool to reduce anxiety, ease depression, enhance compassion and creativity, and connect with a community that is committed to living from the heart. Of course you can also deep dive by booking individual session with Alanna Prather, certified Heart Math facilitator.
Together with my colleagues Jessica Starrie, Alanna Prather, and Roberta Shepherd we presented "Healing from the Heart" at Navina Yoga and a few weeks later at Lifestyle Meditation. It was very well received, and many people told us that they would have loved to participate and hope that we would do it again.
And we will:
For our next Fine Tune at Noon Community Acupuncture event on May 6 we will again present "Healing from the Heart" with special guest Mandy Trapp. Hope to see you there!
Over the years, and particularly this last year, we have had many wholesale requests from various yoga studios and other organizations for our essential oil blends. I am so honored. To fill that need we have decided to re-brand our blends into 'Oils of Bliss', and are very excited to offer them wholesale and retail to the local and extended community!
I've been thinking a lot about how to serve our clients even better, and I have decided to offer a Facebook live event starting January 2018 every Sunday at 2pm. "Sanctuary Sunday" will include a question and answer session, where I will answer questions I have received throughout the week or during the Facebook live session. We will talk about lifestyle habits, nutrition tips, Qi gong and Yoga exercises, Yoga Kriyas and meditation.
All in all I know it'll be an exciting year!
Follow us on Facebook and Instagram to find out about our latest specials, tips from our staff, and inspiration for your life!
Thank you for your attention and your continued patronage. We are honored to serve you.
Wishing you a Happy Holiday Season and a Marvelous New Year!
Geha Gonthier, RAc, BA, ERYT-500
President and Acupuncturist
---