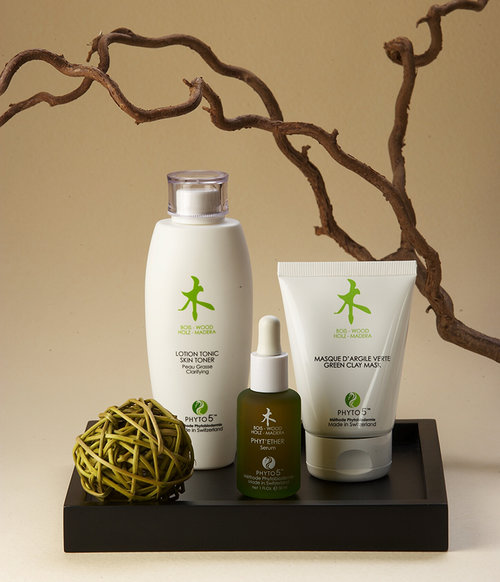 At Wellness on Whyte, we understand the importance of going with the 5 elements. We use it in Acupuncture, Chinese Medicine, and we also use it in our facials and skin care routines.
Luckily we found a company that shares the same passion for the elements as we do. PHYTO5 is a Swiss-made skincare line that is vegan, plant-based, and formulated in alignment with the 5 Elements of Traditional Chinese Medicine (TCM): Wood, Fire, Metal, Water and Earth.
Incorporating natural essential oils, plant extracts, minerals, antioxidants, algae and clays, PHYTO5 is taking your skin to the junction point of mind and matter – where the healing response happens.
Following your bodies biologically significant energetic lines, it is designed to restore and maintain the body's natural balance in harmony with the five energetic seasons.
Just as the seasons change, your bodies natural chemistry shifts depending on the weather and season. We have found that shifting your skincare routine with the seasons and environmental elements shows longer-lasting results and keeps your skin glowing year round.
With only carrying two skin care lines at Wellness on Whyte, we intentionally chose PHYTO5 as 1 of them. PHYTO5 is a popular skincare line we not only suggest to our clients when they are looking for a proper skincare routine, but that we incorporate into our facials in house.
Come in and ask us which element is best suited for your skin at this time of year.
BOOK a Facial appointment now