Did you know? Here at Wellness on Whyte we have an Introductory Offer exclusively for new clients!
Our Introductory Offer is like a sample platter of balance, beauty & bliss.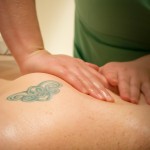 Balance: Experience a 45-minute Signature massage with one of our qualified, registered massage therapists. This treatment is custom facilitated to meet your specific needs. A combination of therapeutic and relaxing massage therapy to impart the balance you seek in your busy day-to-day life.
---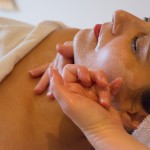 Beauty: Enjoy a 60-minute Wellness Facial with one of our qualified aestheticians. While this is considered to be our "basic" facial, it truly is a luxury experience, customized to address your particular needs and to nourish your specific skin type. We use high quality, clean, organic product lines, as well as integrate massage into each facial.- Product lines used are PHYTO 5 and Osmosis Medical Skincare.
---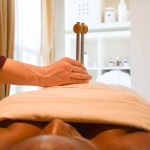 Bliss: Explore a 60-minute Wellness Turiya treatment with one of our qualified holistic health practitioners. This treatment is a custom combination of energy healing modalities designed to balance energy lines in the body. A Wellness Turiya experience could include any of the following: Reiki, Reflexology, massage, acupressure, Flower Essences, aromatherapy and/or tuning forks.
Click to read more about Wellness Turiya
While this combination of treatments is usually valued at $280, clients who have never been to Wellness on Whyte before are invited to experience our Introductory Offer for $196! So tell your family, friends, colleagues and acquaintances about this amazing opportunity for their introduction to wellness at your Urban Sanctuary!
*The Introductory Offer must be booked with us by phone (no online booking) and once the first of 3 treatments has been booked, the remaining 2 must be booked within 21 days.